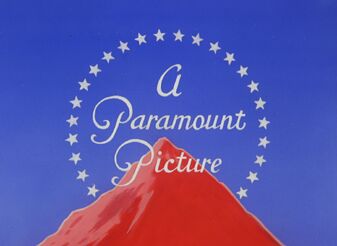 Paramount Pictures Corporation is an American film and television production and distribution company and a subsidiary of Paramount Global. It is the fifth oldest film studio in the world, the second oldest film studio in the United States (behind Universal Pictures), and the sole member of the "Big Five" film studios still located in the city limits of Los Angeles.
In 1928, Paramount began releasing Inkwell Imps animated cartoons produced by Max and Dave Fleischer's Fleischer Studios in New York City. The Fleischers, veterans in the animation industry, would prove to be among the few animation producers capable of challenging the prominence of Walt Disney. The Paramount newsreel series Paramount News ran from 1927 to 1957.
Paramount cartoons produced by Fleischer Studios continued to be successful, with characters such as Betty Boop and Popeye the Sailor becoming widely successful. One Fleischer series, Screen Songs, featured live-action music stars under contract to Paramount hosting sing-alongs of popular songs. However, a huge blow to Fleischer Studios occurred in 1934, after the Production Code was enforced and Betty Boop's popularity declined as she was forced to have a more tame personality and wear a longer skirt. The animation studio would rebound with Popeye, and in 1935, polls showed that Popeye was even more popular than Mickey Mouse. After an unsuccessful expansion into feature films, as well as the fact that Max and Dave Fleischer were no longer speaking to one another, Fleischer Studios was acquired by Paramount, which renamed the operation Famous Studios and continued cartoon production until 1967.
During Robert Evans' tenure as Paramount's vice president of production in the 1970s, he spearheaded a musical film based on Popeye, with Walt Disney Productions joining the production in 1979. Popeye would be released in 1980, domestically by Paramount and internationally by Walt Disney's Buena Vista subsidiary, with its North American home video release handled by Paramount. The film's opening sequence appropriately features a faux Paramount/Fleischer cartoon opening from the 1930s.